A Line of Artificial Robotic Hands
that can touch and feel.
NABL Lab Saftey Certified, 3D Printed Prosthetic Hand proudly Designed and Made in India by IITians
Meet Grippy India's Own NABL Lab Safety Tested and Certified, 3D printed Prosthetic hand with a sense of touch and multi-grip control. Designed, engineered, and proudly made in India, Grippy is a lightweight and affordable, battery-powered prosthesis now available in the Indian market for people with below elbow amputation age 15 years and above welcome to the future where we have made Bionics as simple as switching on a light bulb. Grippy has been developed by Robo Bionics a Recognized Startup by the Startup India Initiative by the DPIIT, Govt of India.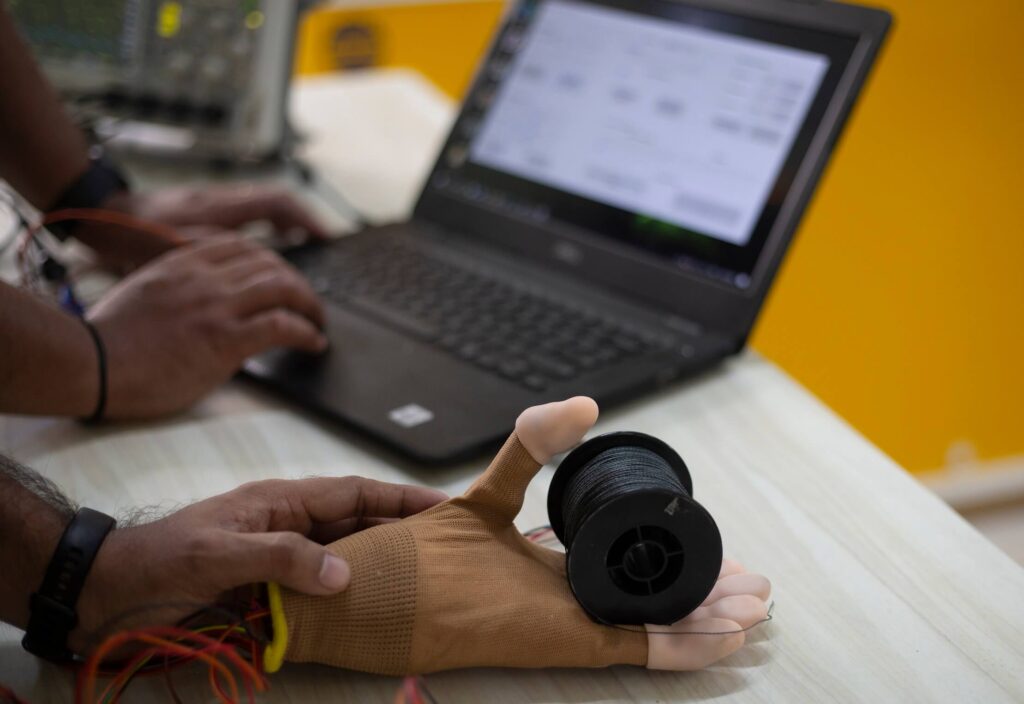 Self- Reliant
Experience the independence of performing a number of two
handed task like never before

Light Weight
Enjoy the comfort of using Grippy all day long
without feeling stressed or fatigued

Sense of TouchTM
With our patent pending technology experience touching and
gripping objects similar to a real hand.

Reduced Learning Curve
Both Clinicians and Users have the freedom to leave Training clinics faster to use grippy.

Improved Ergonomics
Designed in a way, such that Grippy not just moves and looks
but also feels like a real hand.

Alternative
A replacement of myoelectric hands, so the clinicians involved
in the fitment process need not learn the things all over again.
[sp_testimonial id="1711" ]