30th April 2022
What Is Limb Difference?
Limb difference is the complete or partial loss of a limb. The loss could be due to congenital disabilities, medical conditions, or trauma.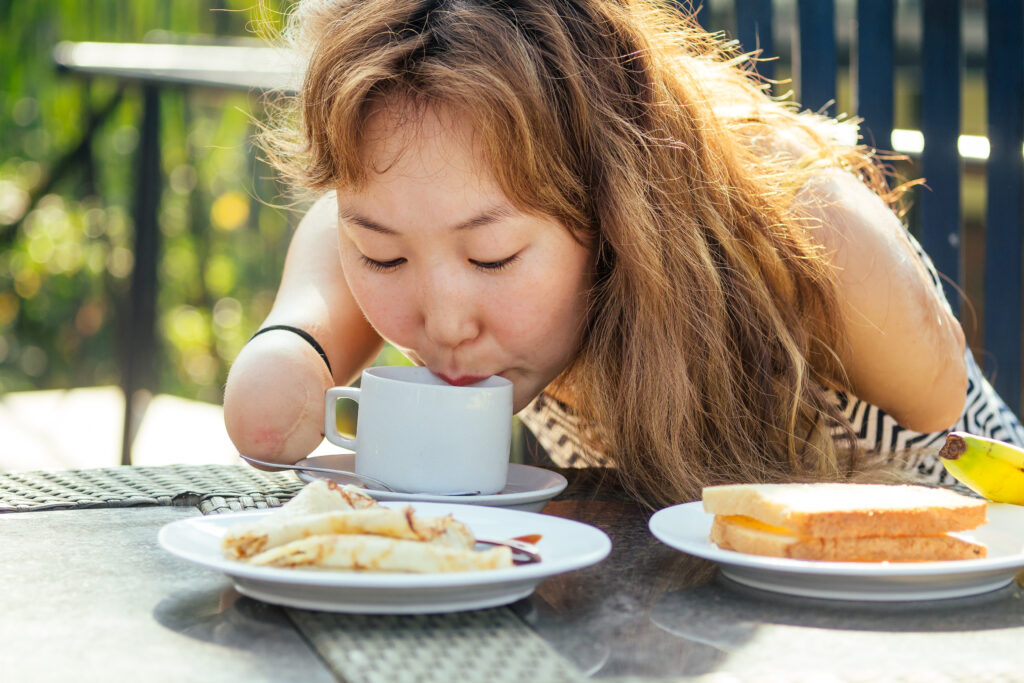 Types of Limb Difference
Congenital limb difference: It is also called Amelia and occurs when a child is born with deformed or absent limbs.
Acquired limb difference: It occurs when any limb has to be amputated due to any medical condition or trauma.
Living with Limb Differences
More than 10 million people in the world are living with limb differences. This number is staggering, especially for developing countries like India, where road accidents contribute heavily to this figure.
The proper rehabilitation of differently-abled people is crucial to ensure that they can lead a fulfilling life and enjoy social inclusion. Choosing a suitable prosthesis allows them to perform their day-to-day activities without hindrance.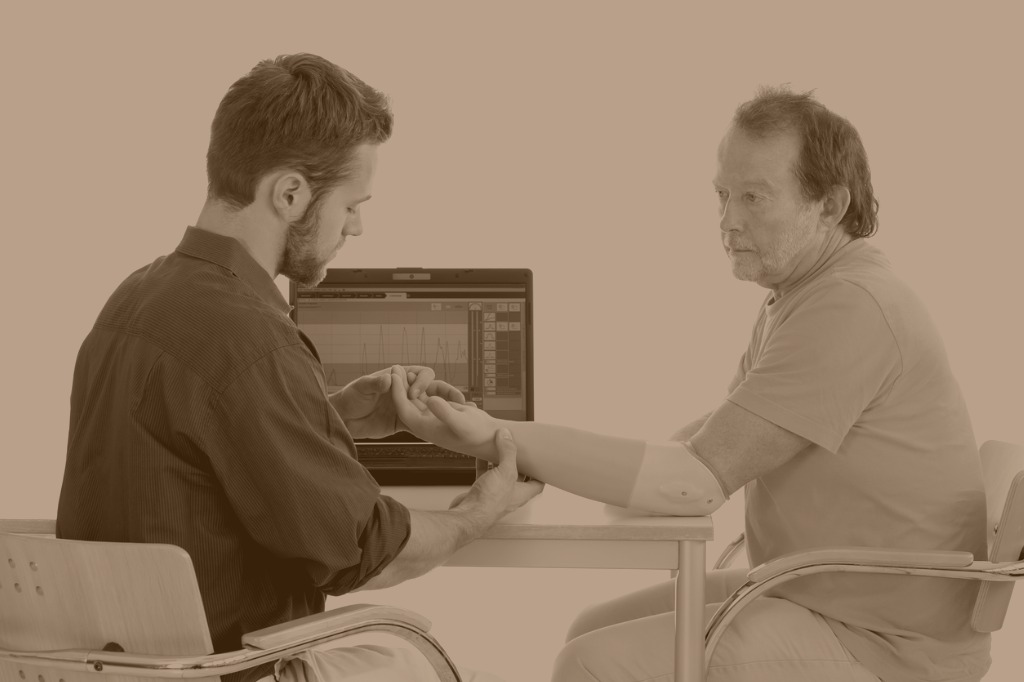 Prosthetics for Rehabilitation
As per a study done by the WHO, close to 30 million people need a prosthesis, and nearly 5 million people require hand prostheses alone. Researchers in the field of robotic-assisted artificial limbs have made significant progress and are showing promising results. However, people often encounter some hindrances, such as:
Grip strength: While Grip Strength is important, being able to regulate it is a higher priority. Ordinary myoelectric hands lack sufficient automatic grip force regulation, putting more pressure on their user.
Dexterity: With traditional artificial hands, people complain of not being able to perform daily chores that require skill and strength like lifting weights, chopping vegetables, etc.
Sensor Sensitivity: Most of the Artificial, myoelectric and bionic hands available on the market work on signals flowing inside the muscle cells. The muscles supporting the robotic hand need to be in the perfect tone to work correctly to generate sufficient response. People who have limb loss since birth or from a young age also experience a loss of the tone of their muscles. As a result, they do not have much control over motion and require training and physiotherapy. In such cases, the artificial hand does not function optimally. People also complain that the bionic hand fails to generate a response or stops mid-action due to the inability of the bionic hand to respond to signals.
Affordability: Bionic hands are costly and are available at a price range of Rs. 7 lakh–15 lakh. This makes them a viable option for a minimal population size as not everyone can afford to purchase such expensive equipment.
Weight and Comfort: The average prosthetic hand weighs anywhere between 750–1500 gms. Carrying any additional load is difficult for the body. The user may feel tired doing the simplest of tasks as the extra weight increases the effort required to perform the simplest of tasks.
In light of these limitations and with the vision to provide technology-enabled solutions to the hindrances, Robo Bionics has launched a new product called Grippy.
Grippy – What Is It?
Grippy is a bionic hand by Robo Bionics designed for Indians by a few tech-wizards from IIT Patna. Grippy was made and tested in India, keeping the requirements, climatic conditions, and cultural demands of the Indian population in mind.
Advantages of Grippy
Grippy is making a mark in the bionic industry due to its unique design, technology, and competitive pricing. Some common advantages of Grippy over other bionic hand products are as follows:
Price: Grippy is priced highly competitively, keeping in mind the Indian population. While other bionic hands cost around Rs. 7 Lakh–15 lakh, Grippy costs 1/5th of the average imported Bionic Hand. This will ensure that Grippy appeals to all sections of society.
Advanced sensor system: The inventors of Grippy have done thorough research on the challenges faced with traditional bionic hands. One of the biggest concerns remains the signal mechanism followed by the conventional bionic hands, which work mainly on sensory signals induced by muscles. Through Grippy, its inventors resolved this concern by changing the signal mechanism from the traditional muscle-generated signals to a more sensitive signal mechanism called mechanomyogram signals. The mechanomyogram signals get activated when the muscle around the bionic hand contracts. This signal system delivers much better responses because Grippy receives signals as soon as the muscle contracts and is not affected by the state of the muscles around the bionic hand.
Better motion and action: Grippy possesses the unique feature of auto-grip. Due to the auto grip feature, Grippy automatically tightens the grip if the bionic hand senses that the object in the hold is slipping away. Its unique design also allows for the dynamic movement of the thumb. This feature helps change the grip quickly and easily grasp objects of any shape and size. One can easily switch functions from throwing to squeezing effortlessly.
More grip strength: Traditional bionic hands have a grip strength of 4.7 newtons. Grippy has a grip strength of 60 newtons – very similar to the grip strength of a human hand. This will allow Grippy's users to pursue their day-to-day activities effortlessly.
Compact and light: Grippy weighs 250 gm – much more lightweight than its conventional counterparts, which weigh 750 gms – 1500 gms. With the socket, it would weigh between 550 grams and 650 grams. Due to its minimal weight, Grippy's users can enjoy a much more active and productive life. With heavy bionic hands, the effort required to do simple tasks like holding a cup for long also becomes double due to the added weight of the bionic hand.
Easy to clean: Grippy is easy to clean and maintain. You also have the option to purchase extra gloves if you need them.
At Robo Bionics, we understand that living with a lost hand is not easy. However, with technical support and innovative research, Grippy can be the first step towards ensuring self-sufficiency for people affected by limb loss.
Let this Limb Difference Awareness Month be dedicated to generating awareness related to limb loss. To help your loved ones gain self-reliance, check out Grippy now. Let us commit to only made-in-India prosthetics and bionics.
Watch Bipin, and light a candle using Grippy here:- https://www.youtube.com/shorts/26s6krS7FEE